MSRI Summer Graduate Schools
The Institute's Summer Graduate Schools are intended to provide graduate students with the opportunity to learn from the top researchers in their fields, both in Berkeley and at partner institutions around the world. MSRI covers local expenses as well as partial travel expenses for accepted students.
Eligibility: Graduate students from MSRI Academic Sponsoring Institutions or from the mathematics department of any U.S. institution are eligible to be nominated by their Director of Graduate Studies. Admission is on a first-come, first-served basis up to the limits of the capacity of the school. Early nominations are not accepted.
MSRI is committed to the principles of Equal Opportunity and Affirmative Action. Women and underrepresented minorities in the mathematical sciences are encouraged to speak to their Director of Graduate Studies to request nomination.
---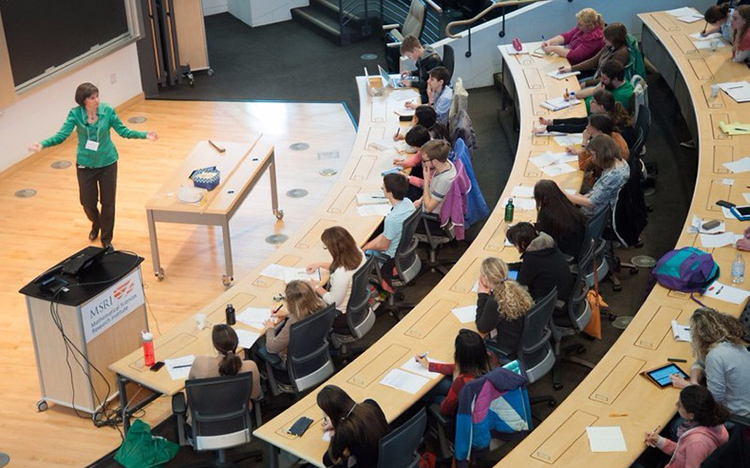 Scientific Workshops
As part of Fall and Spring semester scientific research programs, MSRI hosts a Connections for Women Workshop and an Introductory Workshop on each program's research topic. These workshops are often appropriate for graduate students, when the topic matches their research interest. These workshops typically take place early in each semester's schedule.
To learn about upcoming workshops, join the MSRI newsletter email list, or visit our Workshops page to see scheduled events.
---
Program Associates
MSRI welcomes a limited number of advanced graduate students as Program Associates during periods when their thesis advisors are in residence at MSRI. Nominations are submitted by invited members in the semester prior to their residency at MSRI.
---
Marie A. Vitulli Graduate Fellowship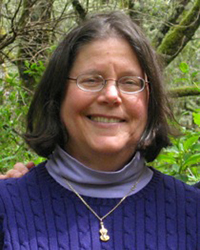 MSRI is pleased to announce a new fellowship opportunity. Beginning in academic year 2020-21, the Marie A. Vitulli Graduate Fellowship will support one advanced graduate student in mathematics, per academic year, to attend an MSRI program with their advisor.
Eligibility: Candidates are nominated by their advisor, who must hold a membership in one of MSRI's semester long programs. Both the advisor and the candidate must commit to being in residence at MSRI for the entire semester. Nominations will be requested from advisors in early February of each year.
The fellowship is a gift of Marie A. Vitulli, University of Oregon professor emerita and director of the university's Women in Math Project. Dr. Vitulli is a Fellow of the Association for Women in Mathematics (Class of 2019). She was elected a Fellow of the American Mathematical Society (Class of 2020), for "contributions to commutative algebra, and for service to the mathematical community particularly in support of women in mathematics''.
---
No current Summer Graduate Schools